IT Professional Services
On-Demand
People are the key ingredient to the success of any project. Getting people on-boarded in-time is always a challenge. This is where our expertise can help you In-Time and be cost effective too.
Pyramid Professional Services provides clients with IT staff across a wide range of industries, technologies, and positions throughout the software development lifecycle – from project management and business analysis, through design and development, to test and maintenance/support.
Our core skill is the IT professional services we provide to our clients. We know IT and Networking best and we stick to our expetise areas.
Project Managers
Business Analysts
Software Architects and Developers
Quality Assurance/Testing
Support Services
Network Engineers
Testing engineers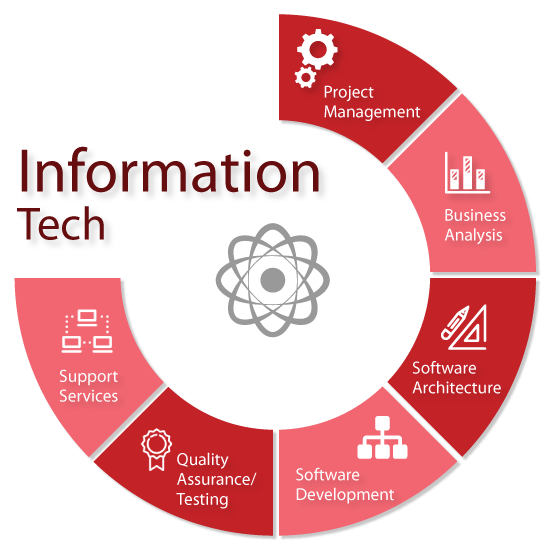 We Work to Client Specifications
Pyramid works closely with clients to pinpoint their talent needs. Client specifications may include educational and experience requirements, technical skills, business culture, organizational structure, IT environment, and more. Our recruiters work from these specifications to match each client's needs with speed and accuracy.
The Right Match Makes All the Difference
Working from client specifications, our technical recruiters identify candidates through our extensive talent community and through referrals, social media, database mining, professional association memberships, job boards, technology fairs, and cold calling. Our internal recruiting system automatically matches and ranks candidates from our extensive database of technical applicants .To shorten response times, we maintain an active pipeline of candidates who are qualified to our client specifications.
We Screen and Interview for the Best
Our screening techniques include in-person and online technical and non-technical interviews, reference checks, and verification of authority to work in the country of deployment. Technical interviews are conducted by Pyramid field consultants well-versed in the skills required. We also handle background checks in accordance with client requirements. Should the client require off-shore workers, the hired candidates work from Pyramid`s Offices in India over VPN .
We strongly believe in submitting only highly qualified and very suitable candidates. Pyramid does not submit multiple, less qualified candidates in the hope that one may be deemed acceptable. Nor does Pyramid submit candidates without the candidate's knowledge.
Flexible Delivery Options
Different client situations benefit from different service delivery methods. So in addition to matching our talent to our clients' needs, we also tailor the delivery of our services to meet those needs. Options include staff augmentation, contract-to-hire, and direct hire placements. We help clients choose the delivery method that makes sense for each engagement.
We are invested in the success of our consultants and our clients. We take time to understand how our clients work and what they expect from the consultants they engage. We then build client-specific onboarding programs that increase our consultants' speed to productivity and success. We make it a point to understand.
Client background and structure
Client policies and procedures
Client logistics and work environment
Client project team culture
Client job-specific standards and methodologies
Client-specific job aids and templates
Our support model includes an Account Executive who is primarily responsible for the client's account. This person is the client's single point of contact for all communications related to the engagement.
Contract execution and extensions
Changes in requirements
Service-level reporting
Consultant performance
Additional services requirements